the village idiots
About Us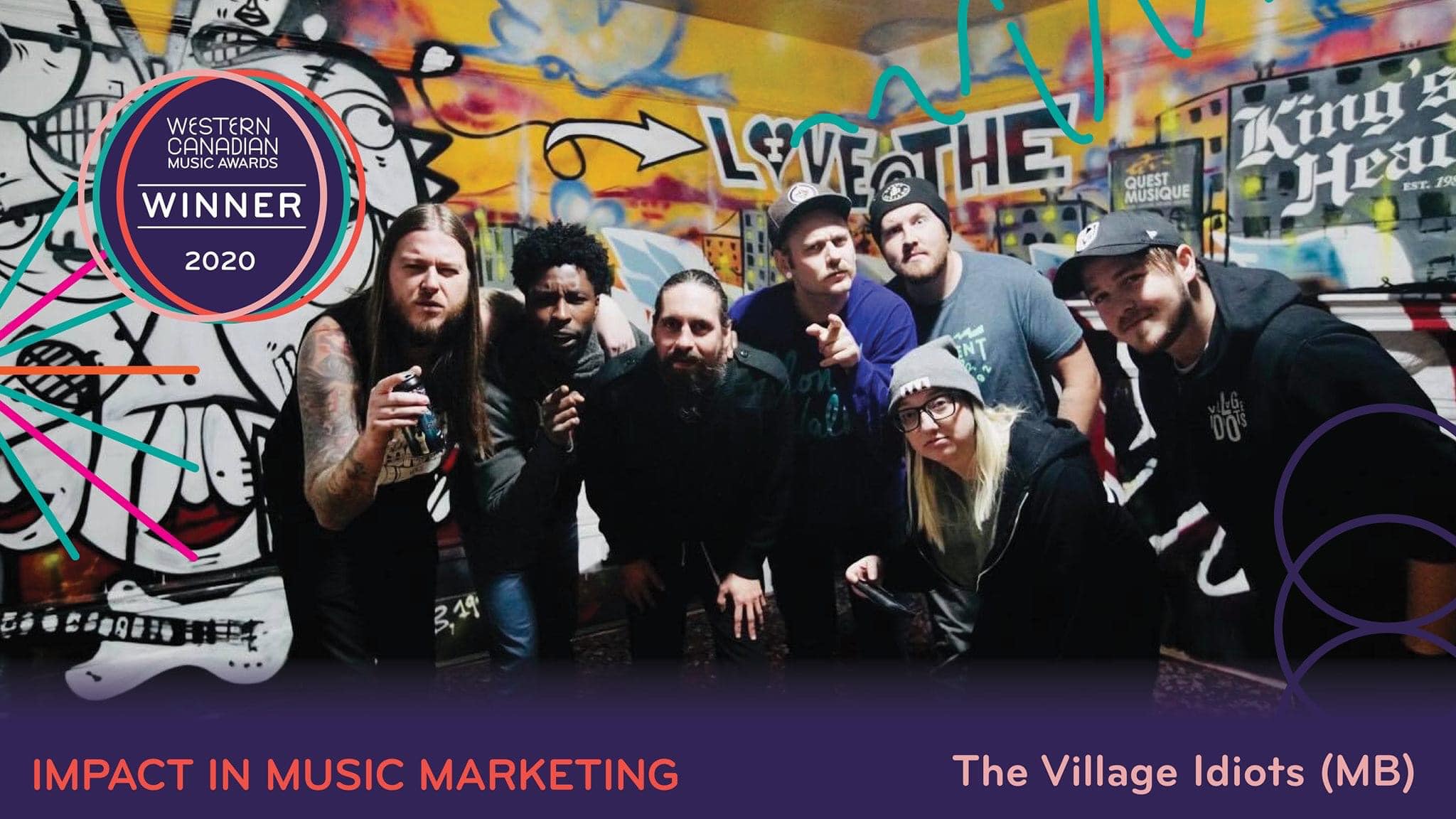 The Village Idiots are a diverse collection of music lovers that started producing/promoting music videos/events in November 2016. They embraced the evolution of music into the digital age and created the groundbreaking/award winning web series Live at The Roslyn where fans can watch bands play full sets, from the comfort of their own home on Facebook Live and YouTube. What started with 2 guys, an iPhone and an idea has transformed into a 7 person production team with professional shot multi-cam video and board audio. Aside from Live at The Roslyn, they also create/produce music videos, create/manage live shows/events, do concert photography, run Hoot Owl Festival and lead a weekly Open Mic where they continue to meet new artists and work to build their community.
The Village Idiots won a 2020 Western Canadian Music Award for Impact In Music Marketing. They were also nominated for two 2019 Western Canadian Music Awards (Community Excellence Award and Impact In Live Music Marketing), named 2019 Promoter Of The Year (Winnipeg Nightlife Awards) and were the 2018 Event Manager Of The Year (Winnipeg Music Project).
PORTFOLIO
Check out the music videos, live streams and other projects we've worked on in the past.
SERVICES
See everything we have to offer – we do music video production, live streaming and more.
CONTACT US
Let's collaborate on your next music video, live event or promotion. Get in touch with us to find out more.